THE SOLAR WIND IS COMING: A hole in the sun's atmosphere is facing Earth and spewing a stream of solar wind in our direction. Estimated time of arrival: Sept. 23rd. Arriving on the first day of northern autumn, the gaseous material could spark a nice display of equinox auroras around the Arctic Circle. Aurora alerts: SMS Text.
EQUINOX AURORAS: Auroras love equinoxes. At this time of year even a gentle gust of solar wind can spark bright auroras around the Arctic Circle. Petra Schneider sends this example of the phenomenon from Hamarøy, Norway: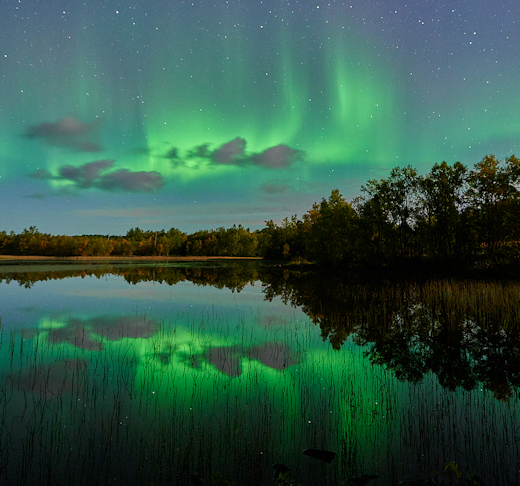 No geomagnetic storm was in progress on Sept. 21st when Schneider took the picture. Instead, a minor solar wind stream was brushing against Earth's magnetic field–barely elevating the background density and speed of gaseous material flowing around our planet.
What happened? It's called the "Russell-McPherron effect."  During weeks around equinoxes, cracks open in Earth's magnetic field, allowing solar wind to enter and ignite Arctic auroras. This effect will continue in the nights ahead as the autumnal equinox approaches and the solar wind continues to blow. Happy Equinox!