IS STARLINK A DISASTER FOR ASTRONOMY? Last May, Elon Musk of SpaceX wrote: "Starlink won't be seen by anyone unless looking very carefully & will have ~0% impact on advancements in astronomy." Here is the latest evidence to the contrary. On Nov. 26th, Alan Conrad video recorded a naked-eye "Starlink meteor shower" over his home in Liverpool, Nova Scotia: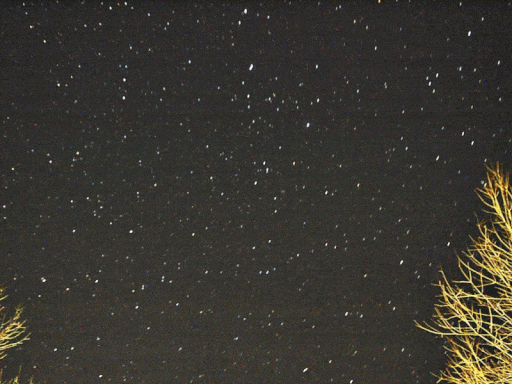 "The satellites flew overhead between 5 am and 6 am local time," says Conrad. "They were about as bright as 3rd magnitude stars."
Starlink is a venture by SpaceX. The idea is to launch 12,000 or more satellites into Earth orbit, surrounding our planet and providing global internet coverage even to people in remote areas. The first batch of 60 Starlink satellites launched in May 2019 surprised astronomers and prompted the International Astronomical Union to issue a statement of concern. Filling the sky with thousands of artificial stars might not be good for astronomy, they suggested.
The satellites Conrad recorded were from the 2nd batch of 60 launched in Nov. 2019. They are fading somewhat as the ascend to their operational orbits more than 500 km high. Even at that altitude, however, satellites from the first Starlink launch in May remain visible at magnitudes ranging from +4 (naked-eye) to +7 (easy for telescopes). The 2nd batch will remain visible as well.
Is Starlink a disaster for astronomy? "Disaster" does come from ancient Greek words meaning "bad star"…. This is how Elon Musk can fix the damage.