HEAVENLY TRIANGLE: Last night, the Moon passed by Venus and the Pleiades, forming a heavenly triangle in the sunset sky. Marek Nikodem photographed the 3-way conjunction from the countryside near Szubin, Poland: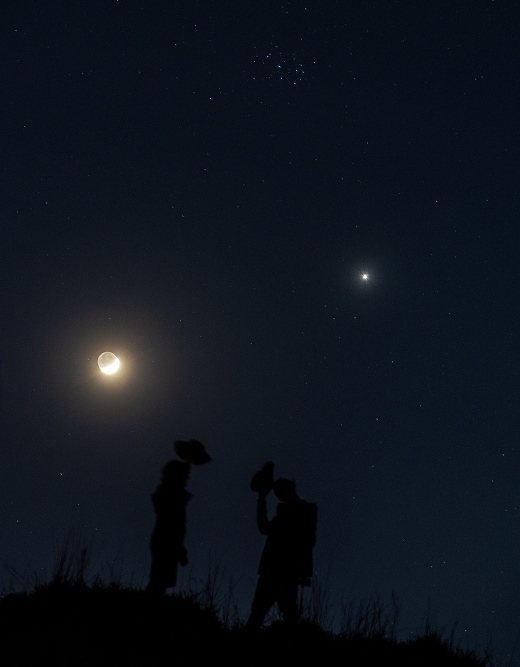 "The planet Venus shone like the brightest diamond in the sky; the Pleiades were more like tiny diamonds in a box," says Nikodem. "Despite the COVID-19 virus pandemic that was spreading across the world, it was an amazing and unforgettable evening."
The evenings ahead may be unforgettable, too. During the next week, Venus and the Pleiades will inch closer and closer together until, on April 3rd, Venus is actually inside the star cluster. For full effect, binoculars are recommmended.
Consider it a mixture of dissimilar things. The Pleiades are elusive. You rarely find them on purpose. They're best seen out of the corner of your eye, a pretty little surprise that pops out of the night sky when you're staring elsewhere. Venus is just the opposite. Bright enough to cast faint shadows, it beams down from the heavens and grabs you when you're not even looking.
This will be the best Venus-Pleiades conjunction of the 21st century, so far. Don't miss it! Sky maps: March 28, 29, 30, 31, April 1, 2, 3.