BRIGHT MORNING COMET: Comet NEOWISE (C/2020 F3) is doing something very rare: Shining through the rosy glow of dawn. "How many times in your life can you say 'I saw a comet at dawn'–and really mean it?" asks Petr Horálek of the Czech Republic. "It happened to me this morning!" Horálek took this picture just before sunrise over Proseč u Chrudimi: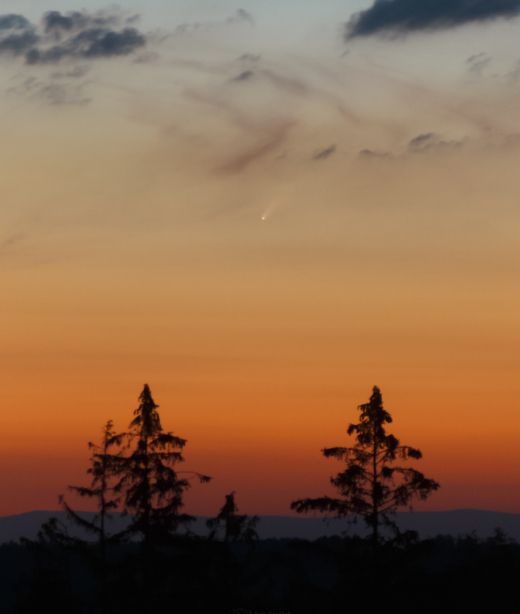 "Pretty clear skies allowed me to capture Comet NEOWISE from the ephemeral moment of its rising to the moment I was able to see it with naked eyes–even if still very hardly–on July 4th July," says Horálek.
Yesterday, July 3rd, Comet NEOWISE passed by the sun near the orbit of Mercury. Intense solar heating boosted its brightness to magnitude +1 (now +2), allowing it to be seen despite its close proximity to the sun. This development has turned NEOWISE into one of the most remarkable comets in years.
In Stixendorf, Austria, Comet NEOWISE was visible from the very moment it peeked above dark clouds hugging the eastern horizon. Astrophotographer Michael Jaeger recorded this video: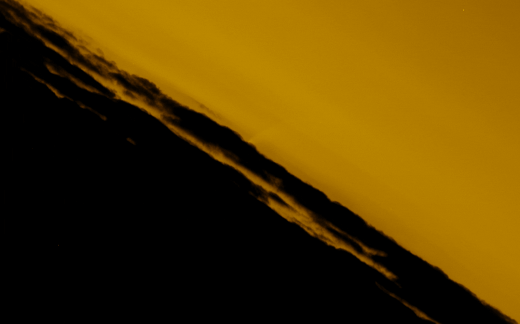 A tracked exposure by Jaeger shows the extent of the comet's magnificent fan-shaped tail: image.
Comet NEOWISE is just getting started. It is barely visible to the naked eye now only because it has to compete with the glow of dawn. The situation will improve in the days ahead as NEOWISE moves into darker skies. If it retains its current luminosity, the comet should put on a very good show indeed. Set your alarm for dawn!